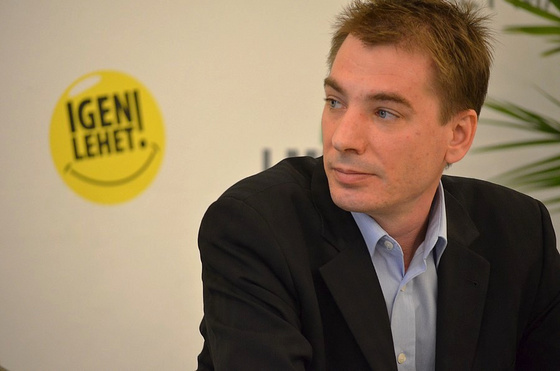 Benedek Jávor has turned to Janez Potocnik from the European Environmental Agency,because the funding for the Hungarian environmental protection is in critical condition.
The National Assembly's Sustainable Development committee's president, Benedek Jávor, said that the funding being allocated for the environmental protection and regulation system, and the funding allocated for the national parks and the environmental conservation and preservation areas breach regulations on many fronts. He emphasized that the current budget even breaches the agreement on the "Environmental action-program," which Hungary signed when it joined the European Union.
In his complaint, Mr. Jávor asked that the agency conduct an investigation on the matter, and if the situation proves to be a breach of the contract, he asked that the agency act accordingly and demand that the current administration stay true to the agreements which the country has signed.
Mr. Jávor pointed out that the Hungarian government does not have the freedom to continue slashing funds from the environmental protection sector at the pace it has in the past seven to eight years. State funding for environmental protection has been cut nominally by nearly 50% since the 2003-2004 era, while simultaneously it has received a number of new responsibilities. He reiterated that budget cuts have led to massive layoffs of experts in the field, which has resulted in a definite drop in the professionalism and efficiency in which matters are handled.
Benedek Jávor believes that even within the Regional Development Ministry cuts have been completely disproportional. 19 billion forints were cut from the environmental-protection sector, which takes up about 1/5th of the council's budget. He stated that if the cuts were neccessary, just distributing them more evenly could allow the ministry to survive.
Mr. Jávor commented that the administration is not only breaching Union contracts, but also Hungarian ones; for example the allocated money for inland flooding does not meet regulation standards. The Parliamentary Delegate said that while he  signed his complaint as the president of the Sustainable Development committee, not just as a parliamentary delegate, it is a personally written complaint, and does not reflect the official position of the committee.
MTI/lehetmas.hu